In1999, on a spectacular cliff, students used their primitives instincts to create fantastic prehistorical art work using only natural pigment, animal fat and their fingers as brush.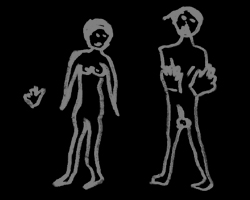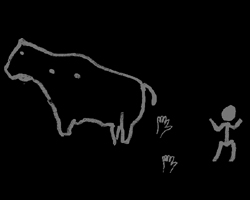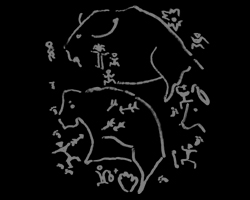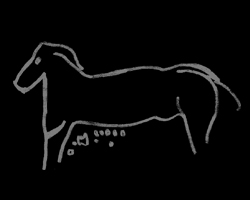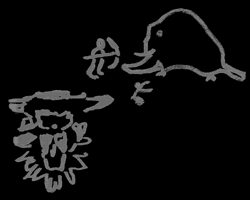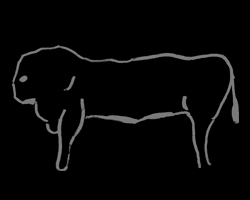 Students:Loretta Flegel, Susan Hart, Michèle Helou Nahas, Jennifer Hunt-Beauchamp, Marketa Jarosova, Rose-Marie Joly, Cassandra Leslie, Denis Longchamps, Alain Marcoux, Valeria-Sabina et Adam Van Sertima.
Workers: Antoine Cloutier-Bélisle, Laurence Lemay-Bélisle, Émilie Lemay-Bélisle, Catherine Lemay-Bélisle, Claire Bélisle, Richard Lemay, Lucie Bélisle, Geoffroy Delorme, Jean Bélisle.